About Us
Our company was opened by two trekking guides and their favourite bar owner! We started in 1994 and have become Turkey's largest adventure specialist. We knew that the Lycian Coast was not only a great walking destination but had the potential for a whole range of adventure and activities and was our idea to start sea-kayaking and canyoning. We also opened one of the first diving schools. Now we also offer paragliding and mountain biking. We offer transfers, tailor-made itineraries and team building activities for the whole of Turkey.
We have been practising sustainable tourism for longer than the term has existed because it's the only thing we know! "Our activities are all low impact, we get a paddle, a rope, a sail, a wet suit, a pair of boots or a wing…"
By attracting clients to this type of activity we are cutting down on the pollution that traditional tourism brings. We also buy local produce and employ local people. We're looking forward to getting our varied and specialised activities out to a bigger audience without having to go through a wholesaler who couldn't understand the specifics of our sector.
We are also active in our community. Our most recent commendation was from local government for pioneering the "Friendship Race" between the Greek Island of Kastellorizo (or Meis) and Kaş on the Turkish Mainland.
Don't think twice about asking us for any insider tips or recommendations as you are planning your travels.
Phil, Ufuk, Tevfik and the team of Bougainville Travel are "locals" in Kaş! Join us for comments and updated news.
Partners
Main Control Unit
Phil Buckley
Managing Partner
Phil originally hails from Manchester, England. He started doing coach tours and representative jobs in continental Europe but decided to try something alternative whilst on a break from a Ph.D. in Philosophy and Art. An adventure company offered him trekking in Turkey and he never went back!
Ufuk Güven
Adventure Partner
Ufuk was born in Istanbul, after he graduated from Bosphorus University he began his first outdoor and guiding activities. From the earliest days of adventure tourism in Turkey until today his enthusiasm for the outdoors and his hard work in running agencies and Hotels have made him one of the most well known Agency owners in the country.At Bougainville Travel he is in charge of Operations and Personnel. Outside the Company he continues researching untouched canyons and investigating the potential of the region. He speaks Turkish, French, English and German.
Tevfik Serin
Diving Partner
Tevfik is the local boy from a respected family. He was educated in Ankara and graduated in business studies. His charm and local connections make a lot of things very easy for the company but he is best known by his many European friends for his easy manner and sharp sense of humour.He looks after the Bougainville Travel Diving Boat and School.  He speaks English.
Marketing and Sales
Control Room
Ozan Bayülken
Marketing and Sales
Ozan was born in Ankara, after university he worked long years in advertising business in İstanbul.  His enthusiasm to outdoor sports connected him to Bougainville Travel.  He is in charge of marketing and sales.  Speaks English.
Diving
Underwater Team
Gencer Özdemir
Diving Insructor
Gencer has become a diving instructor in 2001 and since then he is a diving proffesional.  He moved to Kaş in 2011.  He is PADI and CMAS instructor at Bougainville Travel Diving School.
Rebii Yörük
Diving Instructor
CMAS 3* Gold Diver, F.R.E.E. Safety Diver, DAN Oxygen Provider, Boat Captain and Radio Operator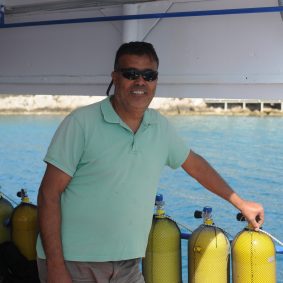 Osman Muslu
Captain
Our boat's experienced captain.
Activity Guides
Land and Sea Team
Yaşar Sarıca
Activity Guide
Yaşar is very experienced and fun activity guide since the start of Bougainville Travel.
Murat Okur
Activity Guide
Experienced  multi activity guide makes your adventure fun!
Başak Tolun
Activity Guide
Walking guide that will make your walk worth every step.
Taylan Güney
Activity Guide
Activity Guide
Paragliding
Sky Team
Hüseyin Veske
Paragliding Team Captain
Veske started paragliding way back with Türk Hava Kurumu.  He is a very experienced paragliding pilot as well as skydiving pilot.  He is paragliding above Kaş for more than 20 years.